>
产品中心
>
BCA Protein Assay Kit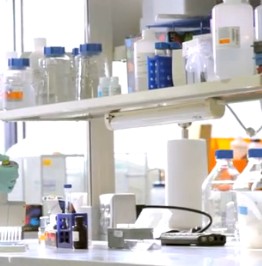 The Thermo Scientific Pierce Protein Biology Products are the cornerstone of the proteomics portfolio for
Thermo Fisher Scientific
. We offer kits, reagents and services that enable researchers to identify and understand proteins. The proteomics unit is
headquartered in Rockford, Illinois
, where our
ISO 9001 certified
facilities comprise 185,000 square feet on 29.4 acres, which includes 41,000 square feet of distribution and shipping space and 23,000 square feet of research and development space. In addition to our Rockford site, we have service-based sites in Ulm, Germany (custom peptides and oligonucleotides); Huntsville, Alabama (custom antibodies); and distribution centers in Belgium, Japan, China, Hong Kong and Australia.
We offer more than 40,000 products to customers located in 65 countries. Life scientists and other researchers look to us for innovative, high-quality products, which include chemiluminescent and colorimetric substrates; assay reagents; sample-handling products; coated microplates; crosslinking reagents; fluorescent labels and probes; reducing agents; and immobilized affinity ligands. Additionally, major diagnostic, pharmaceutical and biotechnology companies rely on us for bulk chemicals, reagents and coated microplates.
You can often find us exhibiting at scientific meetings and conferences, where members of our staff will be happy to talk to you about our products.
If you are interested in becoming a part of our team, please see the many career opportunities available around the world. Our job opportunities are searchable by location, category and keywords, and all resumés and cover letters are submitted online.